Everything You Need to Know About Press-on Nails

Press-on Nails, Also Known As Glue-on Nails, Are Just Artificial Nails.
Until now, press-on nails are the next best thing since sliced bread! Believe me these are the best alternative when you just don't have time for a nail salon.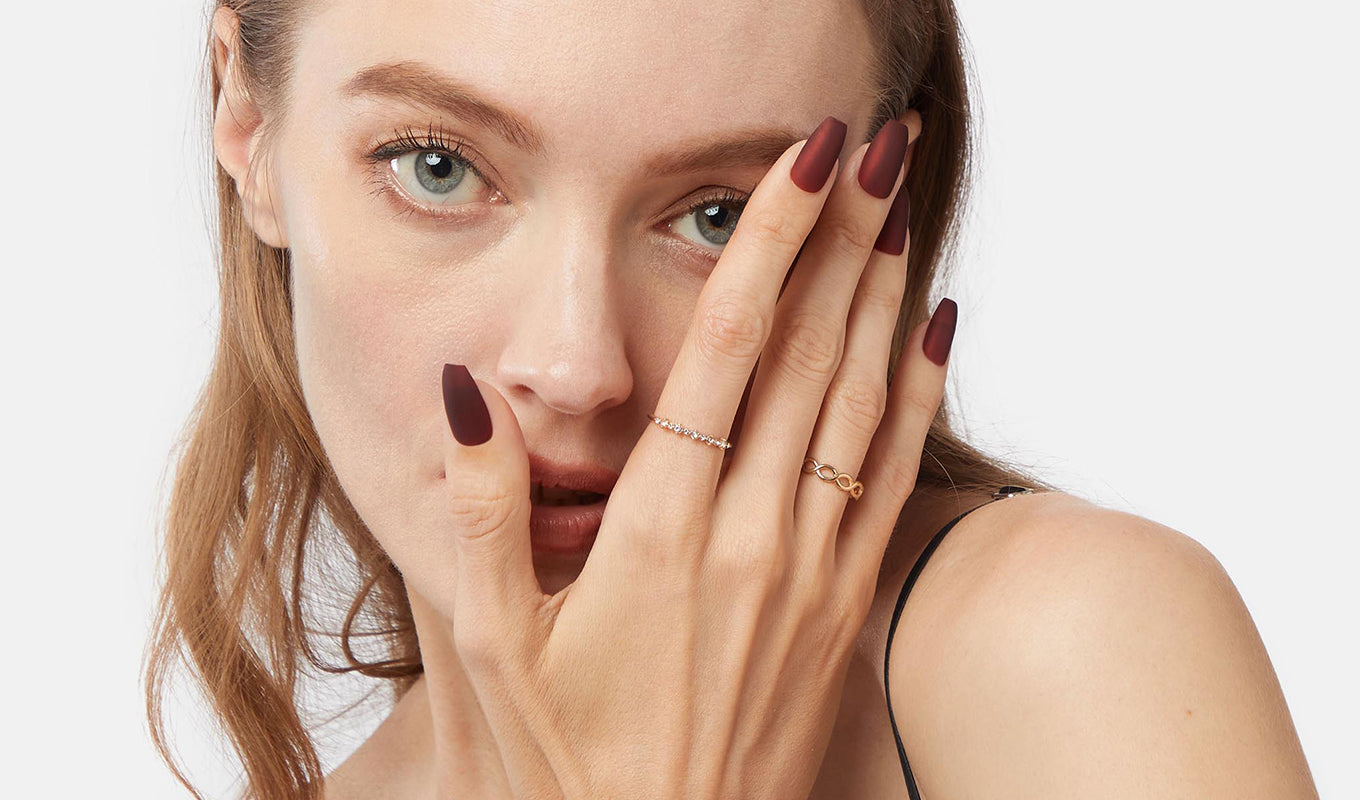 Will MEJOSI Press-on Nails Damage My Natural Nails?
Absolutely not! Our nails with a safe gentle glue or adhesive tabs can adhere to your natural nail without any damage. Also, there are a few other things you can do to strengthen and nourish your nails, for instance, using our Premium Cuticle Oil.
Are MEJOSI Nails Comfortable To Wear?
Yes, our nails are super flexible, light, and comfortable to wear. If you are the first time to wear press-on nails, you do need a little time to get used to it. But after a short while, you won't feel like you are wearing them.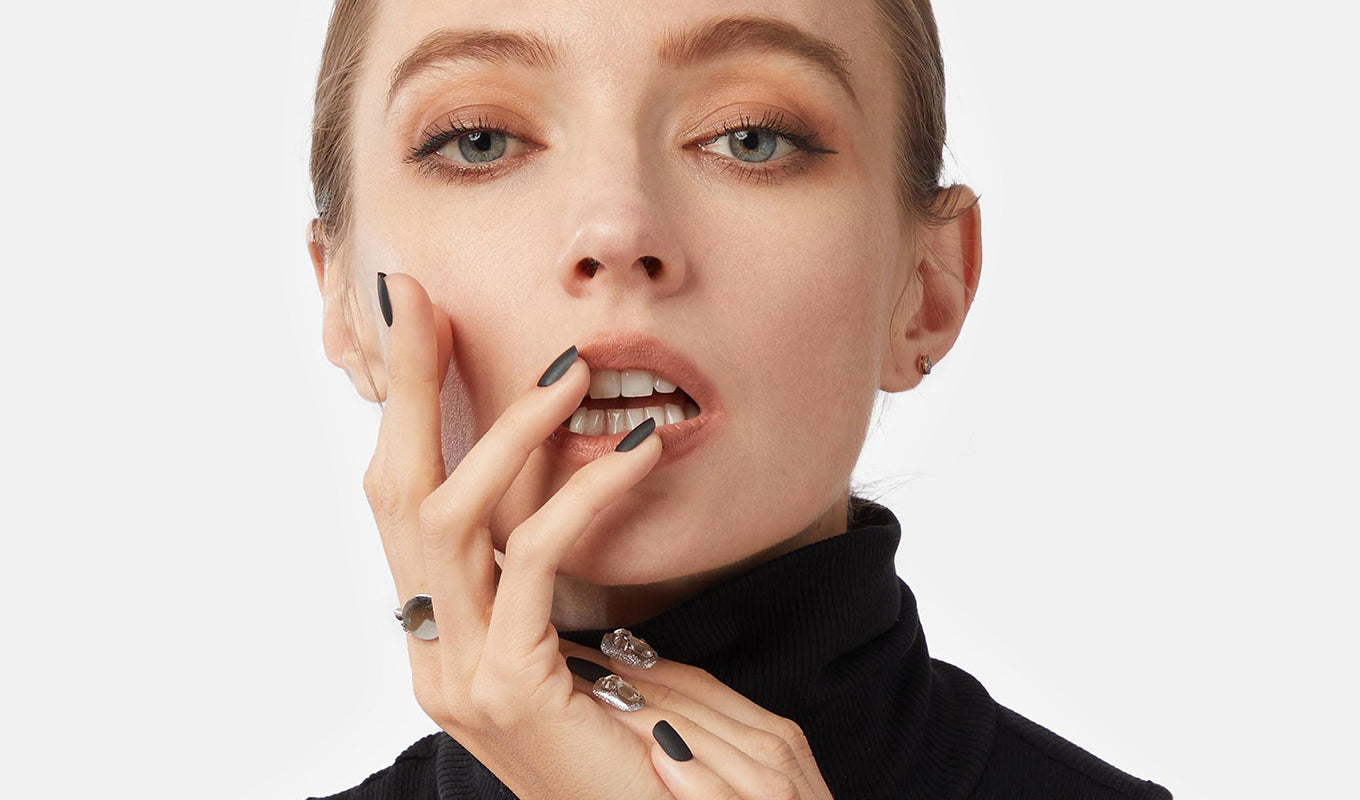 What Are The Benefits Of MEJOSI Press-on Nails?
1. Easy And Quick Use
Simple process? Yes! You can get the gel nails look without UV lamp or sanding nails down. And you can do it at home in five minutes and quickly remove them with warm, soapy water.  
Each nail set comes with one tube of glue and 48 adhesive tabs.
. You can wear our press-on nails for up to 14 days with glue. Just enjoy sturdy and long time beauty.
. Or you can choose to use adhesive tabs, easy and quick, which is suitable for any unexpected date.
If you don't have time for long nail salon waits, you'll enjoy press-on nails for that very reason alone.
2. Healthy and No Damage
Getting the salon treatment every two weeks can do damage to your wallet as well as your nails themselves. Harsh tools and chemicals used in salons can make your nails weak and thin. Until now, our press-on nails have been upgraded in many ways. Not only do they now come in light weights but also they blend seamlessly onto your natural nails. If you want a healthier, cheaper alternative or you just get sick of your nails after a couple of days, at-home press-on nails are the best choice for you.
3. Various Styles & Salon Quality
As far as designs go, the possibilities of press-on nails are endless. All the instagrammable nail designs from holographic to rhinestones are all achievable with our press on nails at a fraction of the salon cost. You can switch them up as often as you' d like. You never have to worry about your nails being "inappropriate" for some settings. Just switch up depending on your mood and outfits.
You can have long nails even if you do not grow your nails long. Like busy mothers who are always running after their kids and doing lots of household chores. Normally they do not have long nails. Press on nails is a good chance to have longer nails without growing them.
4. Multi-sized Nails & Complete Materials
Our press-on nails come with 24-30 nails of 8-14 sizes. That means that even if you used half of the box, you can keep the rest of the nails to mix and match with other sets in the future. And our press-on nails set has a complete material package. Each set comes with everything you need to create the perfect manicure: 24-30 nails, a mini file, a tube of 2g( 0.07 oz) nail glue, two pieces of prep pads, a manicure stick, 48 adhesive tabs, which allow you to easily apply them wherever you are. Let's have fun with easy-on press-on nails.
5. Eco-friendly & High Quality Products
Our line of products was developed with the goal of using ingredients that are not considered harmful to people. All our nails are made of non-toxic ABS plastic which without the use of lead, cadmium, arsenic, mercury, antimony and 18 types of PAHs. All Mejosi nails are produced in a factory with 20 years of industry experience. You can enjoy beautiful nails without worrying that they contain harmful ingredients.
6. Elastic, Lightweight, Natural-looking
Different from other brittle fake nails, Mejosi press-on nails, made of high-quality ABS plastic, are elastic, lightweight, and comfortable. What's more, our expert studied on the curve of our nails design based on ergonomics. They are thin at the base and thick toward the tips, which makes your nails natural-looking like salon nails, sturdy, and long-lasting. If proper use, they can be used multiple times. And the price of press-on nails is a fraction of the salon cost. Therefore, pursuing a salon look is so simple without worrying about your wallet.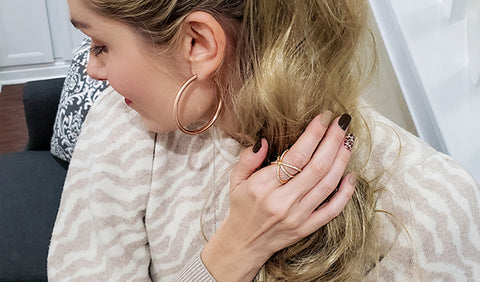 How to Apply and Remove Press-on Nails?
Video instructions for the application and removal process can be found on our How To Page.
To prepare:
Choose the best size to your finger and set aside in order. Wipe each nail using the Prep Pad provided before applying.
Tip: Choose the smaller size when in-between sizes.
Caution: Do not apply to week, damaged, or infected nails.
To apply:
1) Apply a thin layer of glue to the back of the false nails and natural nail.
2) Or you can choose to use adhesive tabs. Apply the adhesive tab to your nail and peel off the clear film.
Align under cuticle carefully and press down firmly with your thumb for at least 15 seconds. Customize the length or the shape if necessary.
Tip: Keep pressing nails and avoid contact with water in the first hour, it will ensure a long wear time.
To remove: Peel off nails gently from sides using the manicure stick. Do not force or pull nails off. If needed, soak hands in warm water or apply polish remover around edges, then use the mani stick to gently lift off nails.
Tips: Please note that if you are applying our glue-on nails, do not attempt to remove them until at least 7 days have passed.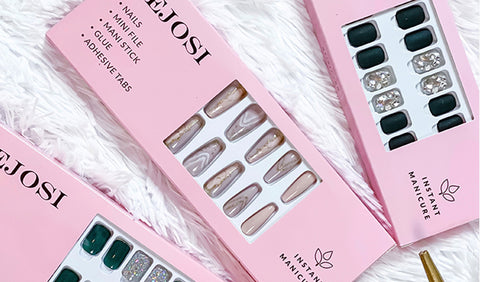 How Do I Select the Right Nail Size?
Our nail set comes with 24-30 nails of 7-12 sizes to help ensure the perfect fit for each fingernail. To make sure you have chosen the right size, press them down all the way over your natural nail before you apply the glue or sticker. If the nail doesn't quite cover your nail bed, you can file sides or length of our nail to get the proper fit.
Tip: Choose the smaller size when in-between sizes.
What Should I Do If Press-on Nails Popped Off?
If one nail(s) pop off, you can re-apply it with the provided adhesive tabs or glue and follow the same application instructions.
A few things can ensure a long wear time:
1. Before applying your nails, wipe your natural nails clean with the prep pad. This will remove any excess oil on your nails and create the ideal surface for the adhesive tab.
2. Then we suggest you wash your nails well and dry thoroughly.
3. Press each nail firmly for at least 15 seconds.
4. Avoid water for about 1 hour after the application.

RELATED ARTICLES